Why Startups And Brands Are Both Acquiring To Innovate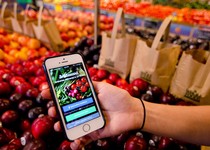 The modern corporate landscape is quickly embracing the gospel of "innovation."

From their own accelerators to making Silicon Valley their second home, corporations are recognizing that, in a world where technology is constantly transforming consumer experience and expectation, they have to transform how the talk, how they sell, in some cases even what they sell, to survive and flourish.

The question quickly becomes what are the strategies for innovation.

There is, as mentioned above, the strategy of investing in the future through corporate VC and accelerators. Partnered is an indicator of another strategy, which is partnering with leading startups to transform operations and offerings from within - be it finding new relevant channels through which to market or enabling consumers to access products on demand from mobile devices.

There is, however, another strategy taking its place as core to how companies innovate: the acquisition.

M&A has long been a way for companies to access new markets and create competitive barriers or economies of scale through vertical or horizontal integration.

The acquisitions happening today, however, have a new air of future proofing. They are much about accessing a new way of thinking, a new approach to technology, and the teams to do it, and the ability to adapt quickly.

Of course, some of these acquisitions are traditional businesses acquiring startups. Last year, for example, Nordstrom paid $350 million to try on men's home try-on startup Trunk Club. Many large product companies have been acquiring to prepare for the coming era of wearables and connected devices. Just this week, Adidas announced a $239m acquisition of Runtastic, a fitness tracking company that offers apps for mobile, physical tracking devices, and even a new virtual reality experience for the Oculus platform.

Yet in many ways, these traditional businesses are the exception, rather the norm. Where acquiring to innovate has become normative behavior is within leading technology companies themselves.

No company better validates this fact than Facebook, who, among other acquisitions, spent nearly a billion to acquire Instagram, two billion to scoop not-even-launched-yet VR platform Oculus, and a "holy shit seriously?" $19 billion on global mobile messenger WhatsApp.

In the case of both Instagram and WhatsApp, Facebook had competing mobile experiences - experiences that they've continued to grow and promote as separate entities. Yet for CEO Mark Zuckerberg, mobile was too important to the present and future of the consumer experience to gamble with another platform becoming the default. The acquisition of Oculus meanwhile is a bet on an entirely new type of consumer experience - virtual reality - whose applications might stem from gaming to education and beyond; and more importantly, a willingness to accept that another company's DNA might be better suited to lead those transformations than their own.

It's not just post IPO tech companies like Facebook acquiring to innovate. Instacart this week announced its first acquisition. Interestingly, it was Wedding Party, a wedding planning app that had nothing to do (at first glance at least) with Instacart's on demand grocery model. Yet Instacart argued that the company's technology had extremely intelligent and sophisticated ways to connect vendors and consumers that could be applied far beyond weddings.

For these type of Silicon Valley startups, acquisitions are about being able to move faster than the market. They also prompt an interesting question: if some of tech's most exciting companies believe they need to acquire to innovate, why on earth would major brands thing they can do it all on their own?