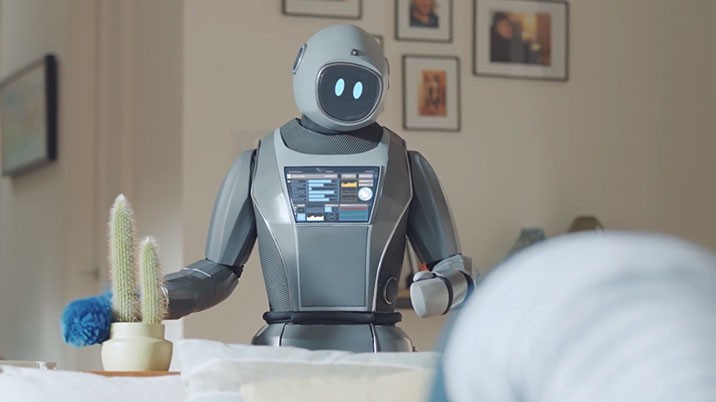 Can Robot Butlers Save Hotels From the Taxi Industry's Fate?
Published 18 March 2015
Times are tough for taxis.

It used to be that a cab medallion was an incredible investment. Today, there are real questions about how long the cab industry can survive in its old form.

The cause, of course, is the rise of on-demand, peer-driven ride apps like Uber, Lyft, and Sidecar. These companies built their initial base by beating cabs at the convenience and reliability game. Just press a button and the cab is coming to you. No picking up another fare on the way and leaving you stranded, and no fumbling around with cash.

Soon, they became platforms for a new type of experience, with peers as drivers. This drove down prices and increased availability. All of a sudden, the decision to take a car over other forms of transportation made more sense.

The effect wasn't just the replacement of taxis for car transportation, but the growth of the category as a whole. Uber is already operating in San Francisco at "a healthy multiple" of the entire size of the pre-Uber SF cab industry. Meanwhile, SF taxi industry insiders are actively speculating that cabs could be gone within just a few years.

How P2P Is Transforming Hotels

Today's enterprise leaders in every industry should be watching the taxi industry story unfold. One of the biggest lessons is that, in a tech-enabled world, consumer habits can shift radically in just a few years. Firms that innovate simply to catch up are almost certainly going to be too late and left behind.

One of the industries paying the most attention to these changes is the hotel industry.

It used to be that staying away from home meant either staying with close friends or family, or staying at a hotel. Hotels as a concept had a monopoly on the business side of being away from home.

Then something happened. Well, really, three dudes selling cereal with Barack Obama and John McCain cartoon faces on it to survive happened.

The idea for Airbnb came out of the experience of actually needing to rent floor space to make ends meet. At the beginning, even the most far thinking of venture capitalists didn't buy it. People were never going to be comfortable opening their homes. It was too difficult to scale and organize. Etc. Etc. Etc.

Fast forward just a few short years. The company has booked millions of rooms in 190 countries around the world. They've just raised hundreds of millions in additional capital at a $10 billion valuation. An entire ecosystem of commerce has sprung up around them, with people supplementing their incomes through Airbnb, landlords building small businesses around furnished rentals, and even Airbnb support and management companies raising venture backing themselves.

Does Airbnb, right now, threaten to replace the traditional hotel industry? No.

Has it created a totally different consumer alternative that many people prefer? Yes.

Has it broken the conceptual monopoly that hotels had on how people stay when they're away from home? Yes.

Should the company's meteoric growth be cause for hotels to kick innovation thinking into high-gear? Absolutely.

How Hotels Are Tapping Startups To Innovate

Hotels are clearly responding to the challenge. In the video above, we look at how a few hotels are innovating, including:

The Hilton Startup Challenge - Hilton recently ran a competition, hosted by Digiday, to surface startup ideas that could transform the guest experience, such as an artificial intelligence system for answering guest questions via text message.

Starwood's Aloft Gets Robotic Butlers - The Cupertino location of the Aloft chain tapped seed stage robotics developer Savioke to put a robotic butler capable of delivering basic needs like toothbrushes or fresh towels.
A common thread in these two approaches is emphasizing the professionalism and privacy of the hotel experience, as compared to the personal feel of renting someone's home.

Hotels who are looking for more ideas at innovation have plenty of options:

Hotel booking apps continue to be a place for entrepreneurial innovation, with HotelTonight's last minute booking services on the rise, even prompting new competitors, and similar companies like Walksource that make it easy for hotels to give over-booked customers a good experience.

Proximity devices like beacons create an opportunity for hotels to transform the experience of being in the hotel, offering discounts, tips for local experiences, flash room upgrades, hotel information on demand, and more.

Partnerships with on demand services, which today include everything from fresh juice delivery to personalized shopping, could take hospitality to the next level and make it even easier for guests to luxuriate in their rooms.

The Answer To Startup-Wrought Disruption Is Partnering With Startups

For businesses like the hotel industry, the scare of the taxi industry has one final lesson.
While it may be too little, too late, the place that taxi companies have turned to ward off the tide of transportation startups is...can you guess it?

Other startups.

Taxis are rapidly signing up to work with apps like GetTaxi and Flywheel to bring Uber-like mobile dispatch services to today's fleets. Ironically, some of these companies launched and floundered at the same time or earlier as Uber and Lyft, because the taxi companies didn't want to play ball.

Today's enterprise leaders have to except that technology wrought change is the norm. They don't, however, have to accept that they will be the disrupted. With planning and partnership, even the most traditional industries can adapt to the new landscape.

Partnered translates technology for brands and agencies. Join the Partnered.com network to connect with leading startups and subscribe to our Weekly Report on YouTube to stay on top of digital innovation trends.