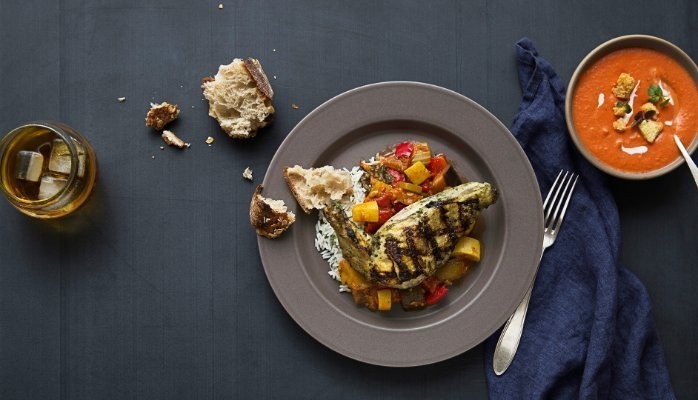 Delicious Disruptions: How Tech is Transforming Food
Published 05 February 2015
For much of the 20th century, consumers faced a fundamental decision when it came to their food: quality vs. convenience.

Today, a new host of startups is working to obliterate that choice. The food industry is undergoing a complete makeover, with young companies working to change everything from what types of foods people have access to to how they grocery shop to how their food gets delivered to the social experience of meals.

The past two weeks have seen a number of important events that underscore these shifts:

- Restaurant ordering & delivery service Eat24 announced a partnership with Sidecar around the p2p transportation company's new Deliveries service;
- Eat24 was acquired by Yelp for $134m
- Home meal kit startup Hello Fresh raised an additional $160 million
- Rocket Internet pumped $586m into Asia/Europe's delivery hero & acquired 9 food-related startups
Observing and understanding the drivers behind these sorts of changes is essential for CPG brands, restaurants, grocery chains and food retailers - basically any of today's incumbents touching the consumer food experience.

Here are 5 key areas of change in the industry:

1. Grocery Shopping
Since the early days of Webvan, entrepreneurs have been trying to use the internet to disrupt the grocery experience. Today, a new model that taps the existing inventory of grocery chains and uses a new on-demand mobile work force is allowing companies like Instacart to provide online ordering and one hour home delivery.

2. Home Meal Preparation
There has never been more automation in cooking. Hello Fresh, mentioned above, is but one of a large number of players in the home meal kit space, in which companies send a recipe and all the ingredients necessary - often pre prepped for cooking - direct to one's home. The company has seen more than a half billion in financing in the last year alone. Other players include Blue Apron, Plated, and Forage.

3. Prepared Meal Delivery
Eat24 and Caviar, both recently acquired and both mentioned in the video report above, are two of the leaders in restaurant delivery services. But increasingly, restaurants are competing with companies who don't operate physical locations and cater to the needs of busy professionals by delivering hot prepared meals, often within just a few minutes of order. Companies like Munchery, Sprig, and Spoonrocket have rocketed into prominence in their initial markets, raised tens of millions in venture capital, and are quickly becoming a market mainstay.

4. Food Preferences
People are more health conscious than ever before. Green juice has emerged as a major trend, with hundreds of small startups trying to build a brand faster than the biggies like Naked and Jamba Juice can provide their own offering. Good Eggs, an Instacart style online experience enables people to order farmers market style products as easily as standard grocery store products. And then of course there are companies like Soylent trying to provide nutrients in a totally different way than traditional food.

5. Social & Communal Meal Experience
Ultimately food isn't just about calories and vitamins, but about an experience of sharing. Kitchit is a marketplace where consumers can hire chefs to prepare meals for parties and special occasions directly from their homes. Dinner Lab, meanwhile, gives its members the chance to sample innovative recipes from up and coming chefs in unique settings.


Partnered drives connections & learning at the intersection of marketing and technology innovation. Sign up for the Partnered.com network for more.