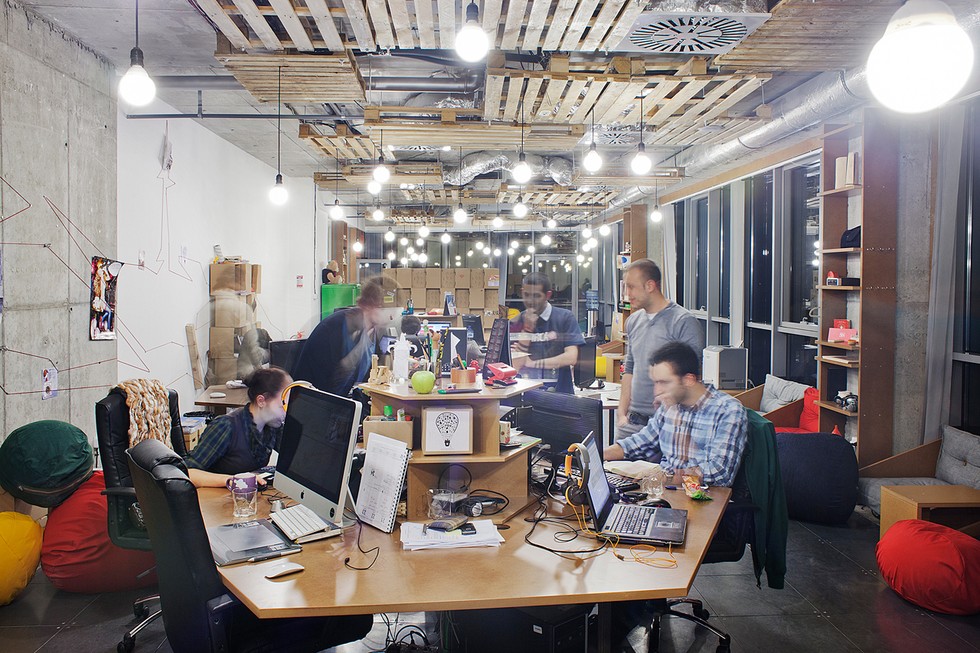 How Startups Are Changing What it Means to be an Advertising Agency
Published 05 May 2014
Wrought by the rise of the native advertising movement, and the emergence of user-generated content platforms, the role of creative agencies in advertising is changing.
To stay relevant, many will have to transform themselves from being advertising content creators to organizers of distributed networks of creative talent.

The inevitability of native advertising
Native advertising - where advertising content mimics the content of the platform or publisher on which it appears - is one of the most talked-about aspects of marketing today. We got here through i) a ten year emphasis on user experience at the core of new publishers and platforms; ii) venture capital subsidization of online experiences; iii) a decrease in value of traditional online display.
One of the most important shifts in the transition from post dot com burst to Web 2.0 was the rise of simple, clear user experiences uncluttered by advertisements. The emergence of social networks and social media platforms created cause for the return of venture capital, which in turn allowed for the financial subsidization that allowed companies to focus on user experience for years before turning on revenue engines.
Simultaneously, the Apple App Store was enabling an entire new set of digital experiences that had both strict design standards, and a new path to monetization through paid downloads and in-app purchases.
The result is nearly a decade of users getting used to advertising-lite experiences from companies who tend to believe that quality of user experience trumps short term revenue.

This belief has become more and more engrained, as startups model themselves against companies like Instagram, which was acquired for more than $700m before ever showing an ad, and has only now, after 200m users, started to carefully select a handful of brands to advertise with extremely high quality photos.

Instagram is not the only model, of course. Buzzfeed's sponsored content netted them some $60m on 600-700 deals last year, commanding a much greater premium than comparable display CPCs. Pinterest is only just beginning to experiment with "Promoted Pins" and reportedly only considering partners willing to spend big dollars.

Perhaps most of all, the "mobile advertising oligopoly" - as Digiday put it - Facebook and Twitter have both recently launched ad networks that combine the power of precision targeting from extensive user data with ad units that model the core experiences driving each network - tweets for Twitter and posts for Facebook.

While some may scream "bubble" and point out that VC money can't sustain startups forever, it is clear that the growth platforms driving engagement and attention are opting, en masse, for advertising models that don't compromise their user experience by demanding advertising be modeled on core content.

How 'native' is reshaping the role of creative

In this era of increased focus on native advertising, who actually creates advertising content is being reshaped in two important ways: i) a heightened role for publishers in creating advertising content and ii) a new interest in tapping distributed creator networks on content platforms.

Publisher engagement in creative

Publishers are getting more involved in the creation of sponsored content. The New York Times, for example, recently began experimenting with sponsored articles in a first campaign with Dell. Rather than selling the ad space to Dell and then pushing Dell to go use a creative agency to produce the article, the Times Advertising department actually pitched ideas to Dell and upon approval farmed out the work to a freelancer to ensure quality control.

For newer publishers like Buzzfeed, the sponsored content process is even blurrier, with fewer distinctions between who is producing content for general purposes versus content that is sponsored by a brand.

User content platforms like Instagram, Pinterest, and WeHeartIt are also taking an extremely strong hand in shaping both what brands can advertise on their platforms and what content is used to advertise.

Whether this involvement remains as high even as these companies scale their ad operations remains to be seen, but either way, it is clear we're in an era with more publisher involvement in creative.

User-generated creative

Many of the channels that advertisers are most interested in are not traditional content publishers, but user-generated content networks. These networks thrive on the content that is created by their users, and organized around the many smaller channels that users create for themselves.

As these channels have come to prominence, they've enabled the growth of a new type of influence. YouTube is an example, where certain channels have developed audiences at a scale that has attracted TV and movie deals, or even acquisitions by old world media companies (such as Disney's recent $500+ million acquisition of MakerStudios).

Over on Instagram, once-amateur photographers have used the platform to actually launch careers. San Francisco-based Ike Edeani was an art director when he began messing around with the app. 570,000 followers later, he's a full time photographer working regularly with publications like Dwell and Bloomberg Businessweek and brands like AllSaints and Gap.

It's not just Instagram, but Vine, Pinterest, Twitter, as well, all of whom have cultivated a new class of creative.

Opportunity: agencies as indexers and organizers of talent

The rise of social media creatives and influencers has produced another outcome: a new generation of agencies designed to index talent and make it available for brands and other organizations who want to deploy that talent on their behalf.

To name just a few:

Fullscreen: A network representing tens of thousands of YouTube channels to brands, representing billions of monthly page views. Raised $30m in 2013.
HelloSociety: A Pinterest marketing platform that helps brands connect with 300+ top Pinterest users who reached a combined audience of 55m per day.
Markerly: A network of top blogs with an intergrated technology solution that gives brands access to much deeper analytics about how sponsored content is performing.
Niche: Taking a cross platform approach, Niche.us indexes creators and influencers from 8 platforms including Tumblr, SoundCloud, and LinkedIn, with a combined reach of nearly a half billion.

One of the most interesting "indexer" agencies - and perhaps the most reflective of where things are headed - is Grapestory.

Started by the team behind VaynerMedia - an agency that has built it's reputation on the back of a much deeper understand of how brands need to work in a world of social media, Grapestory facilitates campaigns that connect top brands with top Vine creators. The company has worked with top brands like Virgin Mobile, Aquafina, and GE, and expanded to also represent Instagram and SnapChat creators.

Whereas many of the new talent indexers simply provide a gateway to meet new creatives on important platforms, Grapestory takes an active role in designing and delivering on the brand's goals. In this way, they actually move beyond simply indexing talent to organizing it.

The reality is that even in a world where brands can directly connect to creators who have their own audiences and understand how to make content appealing, there is still a significant amount of translation, goal alignment, production, delivery and reporting that brands need to engage in any advertising campaign.

What it means to be an agency has never been static. As mediums and values change, the core job of the agency is to translate between brands and audiences, whatever that might mean. In this new era, there are more opportunities than ever for agencies to tap distributed creative networks to produce advertising content that is authentic and engaging for today's consumers.