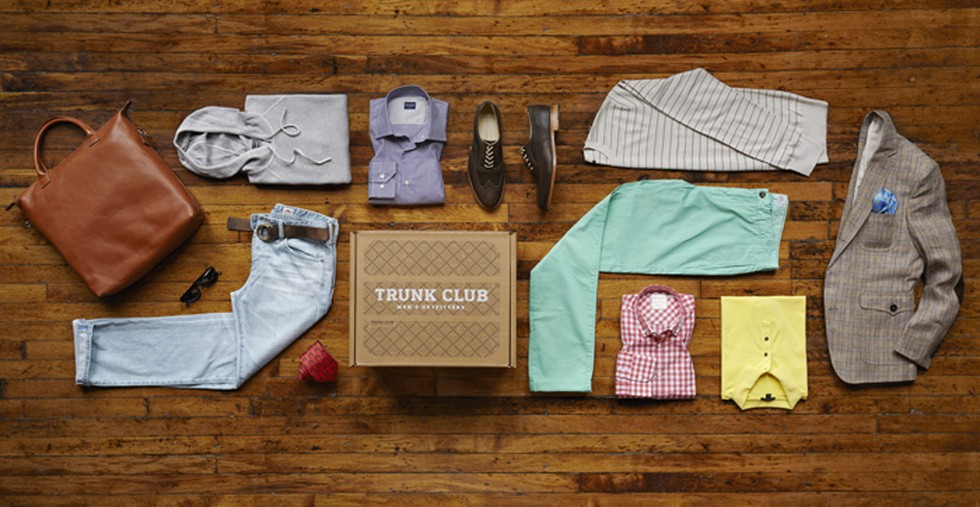 Why Nordstrom Paid $350M For a Startup They Could Imitate
Published 23 June 2014
At Partnered, we watch trends in corporate innovation carefully. Last week, Nordstrom acquired men's shopping service TrunkClub for $350m. The acquisition exemplifies the imperative big brands have to evolve through startup partnership, investment, and acquisition. The company serves as a model for other retailers and big brands in adapting to stay relevant for a changing future.

Historically, men's fashion has been a much smaller market than its female counterpart. Men were simply less interested in shopping for clothes, so the logic (and, to be fair, the data) went.

The last few years have seen something of a revolution, as a new crop of startups have risen to suggest that the problem wasn't so much men's interest in looking good; it was how retailers moved those prospective customers from interest to purchase.
Startups have found a number of avenues to explore the idea that there was big money to be made in getting men to buy more clothes.

New brands like Bonobos and Everlane sprung up to fill gaps in what items fashion labels were offering. Marketplaces & deal sites like Mr. Porter and JackThreads launched to make it easier and faster to get to looks of interest and make purchases.

Some entrepreneurs tended to think that the real problem was that men didn't know what looked good on them, but weren't willing to to take the time to try clothes on in stores to find out.

TrunkClub was founded to solve this problem. Men would be paired with a personal shopper who would help them suss out their style. Each month they would send along a new box packed with 10 items. The customer could then try the items on at home and only pay for what they decided to keep. Shipping both ways would be free.

Fast forward...the idea kinda worked. The company was on pace to surpass $100m in revenue this year. Nordstrom, one of the most sophisticated retailers when it comes to investing in innovation made a huge offer - big enough that some questioned the logic.

So why would Nordstrom be willing to pay such big bucks?

1. Innovation First Changes "How"

When we look across digital innovation, the first thing to change in commercial relationships is usually how people buy. For TrunkClub customers, offline shopping models were inconvenient, time consuming, and uncomfortable. At the same time, pure e-commerce required a level of style sophistication that many didn't have. TrunkClub changed the how, winning the loyalty of many men in the process.

2. Next, Innovation Changes the "What"

With the change in how they shopped, TrunkClub customers have more chance to think about what they were buying. Many discover brands they like and become devotees. Some likely even try types of items - pants of different materials, different types of collared shirts, etc - they never have before. This transformation of "what" people buy has the ability to, in aggregate, actually change the size of the market.

3. Finally, Innovation Changes the "Why"

By changing the "how" and the "what" of men's clothes shopping, TrunkClub actually, for many of its customers transforms the why. Instead of seeing clothes as strictly functional; a pain to deal with based on requirements of profession (or expectations of signficant others), shopping for new clothes becomes an expression of self - an extension of the way that the customer tells his story to the world.

This transformation of "why," even more than the important "how" and "what" is why Nordstrom was smart to acquire the company outright, rather than simply trying to copy the model.

Of course there are more reasons: TrunkClub brings a fast growing revenue base, along with a whole new set of customers who may previously haven't had any interaction with the Nordstrom brands.

Nordstrom's relationship with labels means more selection for TrunkClub, and, as Pando pointed out, it's network of Nordstrom Rack stores could lead to synergies and savings around damaged merchandise that is returned.

But ultimately, this acquisition is about getting out ahead of a new world of men's fashion that goes beyond just how and what they buy to how they see their relationship to clothing.